43763 Van Dyke Ave.    Sterling Heights    MI    48314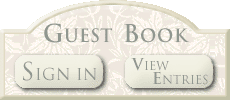 We carry all 180 Colors of Copic Ciao Markers

We refill Copic Markers

Like us on Facebook @ The Paper Hollow

*******************

Holiday Hours:

Wednesday, Dec. 24

Closed

Thursday, Dec. 25

Closed

Friday, Dec. 26

10am-5pm

Saturday, Dec. 27

10am-5pm

Tuesday, Dec. 30

10am-2pm

Wednesday, Dec. 31

Closed for Inventory

Thursday, January 1, 2015

OPEN: 10am-5pm

All you need for handcrafted cards, invitations and journals.

Die-cut, scored & ready to finish Cards in 3 sizes

Envelopes    Cardstock by the Pound

Handmade Papers, Lusters, Vellums, Mulberrys

Large Selection of Stamps

WACKY WEDNESDAY's

Every Wednesday 

selected card stock

8 for $1

January's

Penny Black 

Stamp of the Month 

15% off while supply

 lasts.

Hours:

Tue...10 a.m. - 6 p.m.

Wed....10 a.m. - 6 p.m.

Thu....10 a.m. - 6 p.m.

Fri...10 a.m. - 7 p.m.

Sat....10 a.m. - 5 p.m.

Closed Sun & Mon

Birthday Bonus Club

Come into the store ON your birthday and receive 10% off your entire* purchase!!

If your birthday is on Sunday, you must come in on the Saturday before.  If your birthday is on Monday, you must come in on the Tuesday after.

*already discounted and sale items not included.

*In compliance with the Copic manufacturer, Too Corporation, we cannot ship the Copic line outside the United States.

We have ALL kinds of

Card Kits

We have a variety of kits that contain 1 card or many cards!!

Come on in and check out all the different Card kits!!

New Address:

     43763 Van Dyke

between 19 Mile and M-59 in Sterling Heights

586-803-1099

Sign up for our Newsletter

Click on link above to see a small video tour of our store progression.