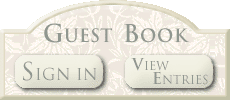 Like us on Facebook @ The Paper Hollow

**************************

Get your V.I.B.E.™ On!!

************​

*In compliance with the Copic manufacturer, Too Corporation, we cannot ship the Copic line outside the United States.

     43763 Van Dyke

between 19 Mile and M-59 in Sterling Heights

586-803-1099



We are closing our store front in Sterling Heights.

Right now get 50% off everything in the store.

We also have fixtures for sale including paper racks for 8.5x11 (for $15).

In person sales only. *starts 11-13-20