43763 Van Dyke Ave.    Sterling Heights    MI    48314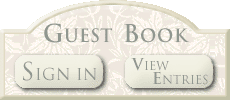 We carry all 180 Colors of Copic Ciao Markers

We refill Copic Markers

Like us on Facebook @ The Paper Hollow

*******************

What's New?

 Don't forget to Shop Small!! We appreciate your support.

​****************

NEW: Card Kit of the Month

Kit has enough supplies for 10 cards. 

    $15 includes: pictures/toppers, cards, envelopes, background papers, picture and instructions. 

Plus you get 10% discount off all purchases throughout the month. 

****************

All you need for handcrafted cards, invitations and journals.

Die-cut, scored & ready to finish Cards in 3 sizes

Envelopes    Cardstock by the Pound

Handmade Papers, Lusters, Vellums, Mulberrys

Large Selection of Stamps

WACKY WEDNESDAY's

Every Wednesday 

selected card stock

8 for $1

OCTOBER ONLY

Art Impression Stamps

Open Catalog Party

FREE Stamp with every $30 purchase!

Come in and order any stamps you like out of the catalog!!

Orders will be sent weekly if they qualify. 10% off in stock stamps only. 

Sorry no freebies with in stock purchases.

Hours:

Tue...10 a.m. - 6 p.m.

Wed....10 a.m. - 6 p.m.

Thu....10 a.m. - 6 p.m.

Fri...10 a.m. - 7 p.m.

Sat....10 a.m. - 5 p.m.

Closed Sun & Mon

Birthday Bonus Club

Come into the store the week of your birthday and receive 10% off your entire* purchase!!

*already discounted and sale items not included.

*In compliance with the Copic manufacturer, Too Corporation, we cannot ship the Copic line outside the United States.

We have Card Kits

We have a variety of kits that contain 1 card or many cards!!

Come on in and check out all the different Card kits!!

     43763 Van Dyke

between 19 Mile and M-59 in Sterling Heights

586-803-1099

StampScrapArtTour

October 17 & 18, 2015

Southfield Pavilion 

26000 Evergreen Road Southfield, MI 48037

October 17th, 10am - 5pm - 

October 18th, 10am - 3pm

General Show Admission is for both days 

(Saturday and Sunday) at the door for $7

FREE with purchase at the store.

******************

Holiday Shoppe Hop

Friday, November 13 & Saturday, November 14

Passport: $12

Each Shophopper will do 2 projects or cards (envelopes included) and a kit to go. They will receive 15% off their purchases, enjoy refreshments* AND be entered in a drawing at each store to win a prize worth $5, $10 or $15!! That's 10 chances to win!! PLUS:

Grand Prize Drawing 

 Last day to buy tickets is Saturday, November 7, 2015

Participating stores:

The Paper Hollow 

43763 Van Dyke, Sterling Heights

Remember When Scrapbooking 

21952 23 Mile Rd, Macomb

My Craft Room  

6020 Rochester Rd, Troy

Shoppe Hop Hours at each store are: Friday 10-6 & Saturday 10-4

*regularly priced merchandise. NO Refunds. Transfers only